The Be Your Own Hero Spotlight Series on AthleticCapital.com is a new, monthly feature that showcases the stories of real-life "Heroes" — men and women who, while brandishing a defiantly positive and determined mindset, are pursuing their dreams in spite of potential criticism, cynicism, or being misunderstood by those around them. The individuals showcased in this series have different beliefs, goals, and mantras for how to live life, however, they provide valuable lessons in unlocking your inner potential. I am very blessed to have had these "heroes" come into my life and I hope their stories can help in your own personal journey.
he·ro 1. a man or woman of distinguished courage or ability, admired for his/her brave deeds and noble qualities. 2. a person who, in the opinion of others, has heroic qualities or has performed a heroic act and is regarded as a model or ideal.
Jordan Romero is a hero. In avid mountain climber and participant in adventure sports, Jordan became the youngest person to summit Mt. Everest at 13 years, 10 months in May of 2010. His goal of climbing to the top of the World's Seven Tallest Summits will be reached this upcoming December when Team Romero summits Mt. Vinson in Antarctica. Led by his father Paul Romero and step-mother, Karen Lundgren, Team Romero is a special unit that has persevered through tremendous adversity to bring lofty dreams to reality.
Athletic Capital had a special opportunity to partner with Team Romero this past July in preparation for Mission Kilimanjaro in January 2012. It was an empowering experience for our team as they provided great insight and additional muscle in helping Kyle Maynard and myself reach a 12,000ft summit in Winter Park, CO. Please feel free to read "Confronting Barriers with Team Romero and Erik Weihenmayer" for a more detailed account of our experience. 
Thought we would take the opportunity to introduce Jordan Romero through Ayla Brown (April 2011 BYOH Spotlight)…. Be Your Own Hero!
Life Path: 35/8, Builder of Business & Wealth (Many Different Forms)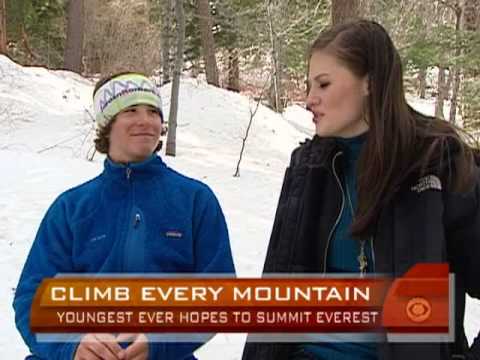 1. You successfully conquered Everest at the age of 13 and are consistently pushing your own limits, serving as an excellent role model and leader for people of all ages around the World. What do you hope young people take from your legacy as a mountaineer? What are your short and long term goals moving forward?
From my Legacy, I just want people, and mostly youth, to get inspired. To dream big, to verbalize and share some big, giant goals. I'm proof that you gotta start and tell your family what you want to do. It's a message of getting off the couch and taking the first step.
Short term: I gotta get to Antarctica and climb down there. Can't wait. Between now and then, I'm working on cycling and trail run racing. Pretty fun stuff. Additionally, I'm working on the North American tour….where I'm going to the highest points in all US States and Canadian Provinces.
2. What has pursuing your dreams taught you about yourself? About Others? About Life?
Mainly, it's all about TEAM. That is for sure. It has also given me the opportunity to see the World, which has enabled me to take in many different experiences.
When you approach life with a "team" emphasis, it seems anything is possible. And I mean anything…
3. What lessons have you learned about the power of mindset through your own life experiences? Was there a particular "AHA!" moment in your life where you began to realize that by confronting your fears and "perceived" limitations that your potential as a climber was infinite? Do you believe that all people have the ability to "become their own hero"?
It was on Denali, in '08, when things got real. My dad led the team and there was no more babysitting or hand holding. It was serious business up there….
I do suppose everyone can become their own hero, but without a support system around you…it must take an extra special person. I have an amazing family and team which makes me very fortunate in the quest to chase my wildest dreams.
4. You and your family have had the ability to overcome tremendous obstacles through understanding the power of leadership. How do you define a good leader? What do you believe are the most effective ways to empower young people to "lead" in their lives?
Understanding the goal/objectives clearly and unselfishly working to get to the goal. Sure, it always takes a leader, but a leader keeps things democratic, fair, shared, and enables everyone to take pride in the mission. It's hard to explain, but my dad leads without seeming like a leader sometimes. He involves me in most all of his decisions which empowers me to be accountable for my every action. It's fun and good learning I reckon.
5. What would you suggest to people who lack a sense of purpose in their lives? What do you think holds so many people back from pursuing their passions?
People have just got to dream. Dream BIG!  Surround yourself with a support system and keep repeating your dream. Have others share in the dream because it can and shall be contageous…..
6. What are the greatest lessons that you have taken from your experiences climbing the tallest mountains in the World? How have you incorporated these lessons into your life outside of climbing?
Perhaps most importantly , the main lesson is to never take anything for granted. Life is too darn short. I have seen people die, I have climbed around death, and have walked the fine line of extreme alpine climbing where I have confronted my own mortality. I'm not really sure how to grasp everything, but I do appreciate that you gotta go fast and take chances when the time is right. My dad taught me this…..
Outside of Climbing: family. environment. respect. and take care of my mind and body…..these are key points for me.
7. I have found in my own life that my greatest achievements often come as a result of confronting some of my greatest fears/obstacles. What have been some of the biggest obstacles that you have had to confront to this point in your life? Do you have any special practices that help you with confronting adversity?
Look at it in the face and don't turn away. Yet, know when to turn around in certain situations. The step backwards can be as important as the step forward.
8. Your climbing unit, Team Romero, is composed of your parents, yourself, and a few individuals that you have carefully selected. What goes into the decision process when selecting team members to join Team Romero? What would you say defines a good team in being able to conquer some of the most dangerous environments in the World?
It's down to just our core team of 3. We've tried to include others and it never seems to work out. Some say we move too swift or our style may not be as fun and relaxed as others. I say it's perfect! It's safe and we have a blast while climbing. My dad and Karen have a climbing/expedition style that is a bit of no frills, light on the feet, and gets the job done. I have learned a lot from their experiences and I have all fingers and toes and no failed summit attempts because of it. Not braggin, just sayin, we prepare for everything and we avoid pitfalls by taking the time to do so.
9. What are your passions outside of climbing? What does an "off day" look like for Jordan Romero?
Well, we don't really have off days. Now I'm into cycling racing, trail run racing, did some kayaking and golfing this summer, but of course, my heart is in Free Style/All Mountain Skiing. I wake up thinking about it and go to sleep thinking about it. Hopefully it's going to be a career for me as I continue along my journey.
10. Are there any specific books that have had an impact on your life that you would recommend to help younger generations realize their potential?
One of the most important books I have read is No Shortcuts To the Top by Ed Visteurs. Great read that I highly recommend!
Thank you for the opportunity to share with you!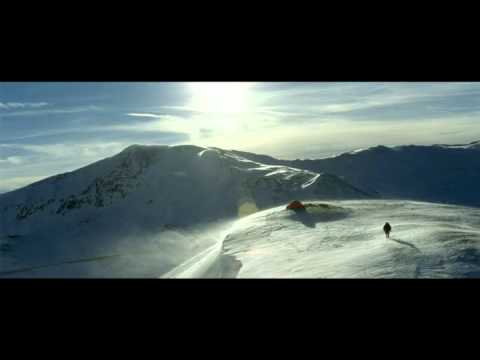 Please feel free to follow Jordan's journey at www.JordanRomero.com. You can also pick up a copy of his book, The Boy Who Conquered Everest, on Amazon.com. Be Your Own Hero!